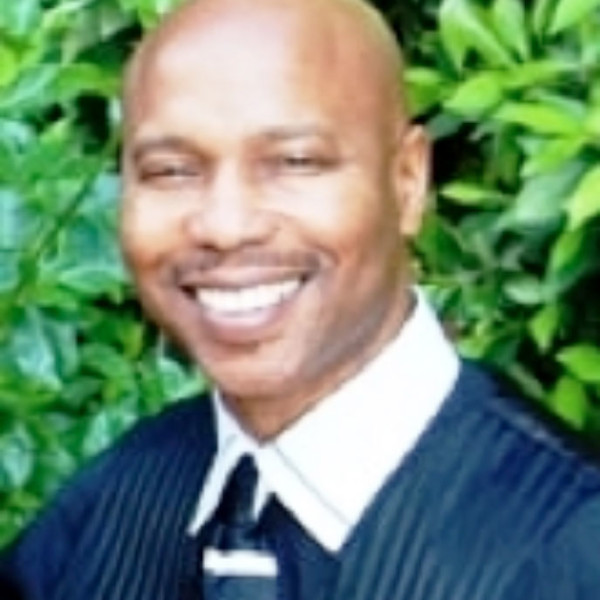 Jerome Carter
Pastor Jerome Vincent
Jerome Vincent Carter was born in Los Angeles, California. After graduating from Manual Arts High School, he earned a B.A. degree from Loyola Marymount University. He obtained a Master's degree from Cal State University, Dominguez Hills that included teaching and administrative credentials. He then went on to obtain a professional administrative credential from Cal State University, Long Beach. Pastor Carter is a teacher by trade and God has gifted him with the unique ability to teach the Word of God and make it practical, purposeful and powerful.
Pastor Carter served in ministry under the Late Great Dr. Billy G. Ingram of Maranatha Community Church for 12 years. During his tenure at Maranatha, Pastor Carter served as Sunday School Superintendent, Minister, Deacon, Men's leader and Team Leader on the Couples' council. During that time Pastor Carter also went through Maranatha's teaching and preaching practicum as well as the L.A. Bible training Center in the city of Watts, California. Pastor Carter was also involved in the sports ministry and the prison ministry (state and federal).
Pastor Carter served in ministry under the Leadership of Bishop Sheridan McDaniel for 17 years at the Worship Center Community Church. While at the Worship Center, Pastor Carter served as the Pastor over: Sports Ministry, Men, Couples, Finance, Associate Pastor, Executive Pastor Youth Pastor and Executive Board Member.
Jerome has been happily married to his wife, Tracey, of almost 30 years. He is a proud parent of three children, Jamaica, Jalin, and Jael.